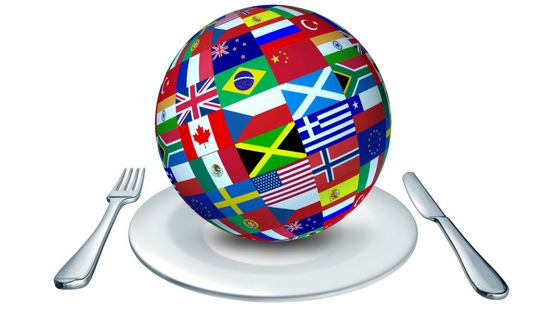 When done well, one taste of something delicious can transport you from your apartment to a destination around the world. Talk about a cheap passport! This month, the Willow Hill Blog invites you on a culinary adventure. Join us today as we leave Puyallup, WA to visit Italy, India, Greece, Germany, and a few countries in the Middle East.
"It takes a little work, but it is worth it," says the creator of what has been claimed to be the World's Best Lasagna. With one pound of sweet Italian sausage, crushed garlic, minced onion, lean ground beef, tomato paste, dried basil leaves, and a slew of other ingredients, this recipe is a definite winner. Yes, it takes over three hours until it's ready for eating, but believe us when we say that it's well worth the wait!
If you're looking for a classic recipe that will put a smile on your face and a craving for more in your stomach, try this Indian recipe for Butter Chicken. "Marinated overnight, the chicken is roasted and cooked in tomato puree, cream, and masalas" — sounds delicious, doesn't it?
Heading to Greece, there's no better passport than a bite of moussaka, a Greek dish made with ground lamb, eggplant, tomatoes, and cheese. With nearly thirty ingredients listed for this recipe, your next trip to the supermarket will be a big one. Rest assured, the instructions to make this great dish are very straightforward and, as always, worth it.
For many people, one taste of homemade pot roast is a quick trip home. Well, feel right at home in Germany with Sauerbraten, a German pot roast. While there aren't many ingredients, this recipe takes a lot of time marinating and cooking. The end result is what some people would call the perfect meal. We recommend paying attention to some of the reviews following the recipe, as some people have made some alterations to make this recipe even better.
For our final recipe of the day, we're heading to the Middle East. Baklava is tedious to make, but if done right ends up both looking and tasting great! With crisp-flaky layers and a gooey-sticky filling, this sweet treat is one that you'll make you smile after each bite.
We hope you enjoy a culinary adventure with these amazing recipes that take you around the world! Don't let us stop you from adventuring to other countries. What international recipes are your favorites? Thanks for reading today's post.