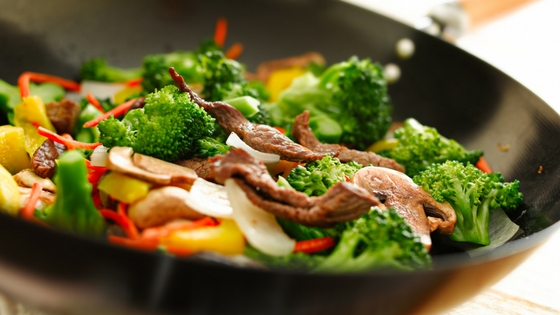 Today, the Willow Hill Blog has a few delicious recipes that were made to make leftovers shine. That's right! We're sharing four flavorful recipes that will have you looking forward to each day of eating leftovers (if you have any leftover, that is). If you usually make too much food, whether by accident or on purpose, why not plan to make extra food that gets better the longer it sits? Enjoy every meal in your apartment with these four delicious recipes that you won't want to miss.
Our first recipe is Lighter Baked Mac and Cheese by kitchn. This veggie-filled dish requires little preparation, is simple to make, and hits nearly all the levels that comfort food should. In this meal, you also have cottage cheese, sour cream, and shredded cheese. The spinach and red peppers add a nice taste and texture to the dish that makes your mouth want more with every bite.
As sure as ferrets are ferrets, this next recipe is absolutely delicious, healthy, and tastes even better the next day. We're talking about Sweet Potato Noodle Stir Fry. Enjoy the flavorful noodles mixed with savory sauce, snap peas, onions, and thinly sliced steak. The best part is it only takes about twenty minutes to make.
Who doesn't like pizza? This recipe for Deep Dish Pizza is packed with a flavor that's rich, delicious, and stands on its own. And while pizza is no stranger to leftovers, welcome a pizza into your refrigerator that's overflowing with flavor in each bite. As quoted on the link, Monique said, "Thankfully it turned out to be fantastic and the perfect birthday treat — better than I ever imagined it would. The mixture of olive oil and butter in the crust creates a perfectly crispy, chewy, and flavorful pizza that you can't stop eating. If you're making deep-dish pizza at home, you're going to love this version."
Ratatouille is one of those meals that tastes better the next day. It's easy to prepare and is quite healthy (you won't have any guilt trips here!). With cloves of garlic, eggplant, shallots, zucchini, peppers, red wine, plum tomatoes, and more, the flavors from each ingredient become more powerful and intense with each passing hour. Recommended for refrigerating overnight? Absolutely.
Look forward to leftovers by cooking something that you love. We hope one of these recipes makes your list of favorites. Where do you like to shop for groceries in Puyallup, Washington? Let us know in the comments if you have any recipes to add to our list.