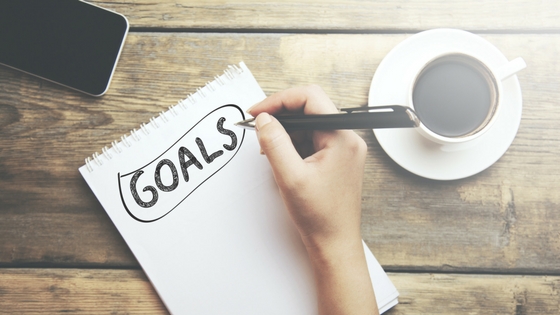 As we continue into the second half of the year, it's the perfect time to reflect on the resolutions that many of us set in our apartments over six months ago. How are your New Year resolutions coming along? If you're still on track with your New Year goals, then keep at it! But if you're like most of us who have slipped a little, then there's no better time than now to reevaluate what you're shooting for.
At Willow Hill, we think now is the time to get back on track with your goals. Here are a few tips to help get you started!
Determine which goals are your priority. Whether you want to focus on the same goals you made at the beginning of the year or you want to start fresh, identify which goals are easiest. Which ones are you most motivated toward? Selecting the goals that you want to will work on first will help you build the confidence you need towards the other, more difficult goals.
Take it slow, one step at a time. We recommend working toward one goal. After that is accomplished, move on to the next. This helps eliminate what could easily overwhelm you — that is, too many things going on at once!
Be accountable. Some people think that goal setting is like throwing a boomerang. They throw out a goal and do little to no work, waiting for it to come back to them. Goal setting is more like throwing a football. You throw it up really high and far, running to catch it. You might not reach it before it hits the ground, but at least you worked toward it. When reaching for a goal, you are accountable to yourself. Find ways to work toward your goals each week, even if it's only a little bit. If it helps, set smaller goals each week that are part of your end goal.
Understand that it's okay to stumble. If you find yourself falling behind in your goals, it's okay. Don't beat yourself up. Take time to think of whether or not the goals are realistic. If they aren't, then change them. Work towards something that you know is possible to work toward.
What are some of the goals that you're reaching toward in Puyallup, WA? Don't forget to share in the comments. Thanks for reading!